My room is actually quite big, but these photo make it seem small. Also they were poorly resized as I cut them from the camera and then converted without making backups...oh well.
Just inside next to the door, now dubbed the 'HAY MAN! wall'.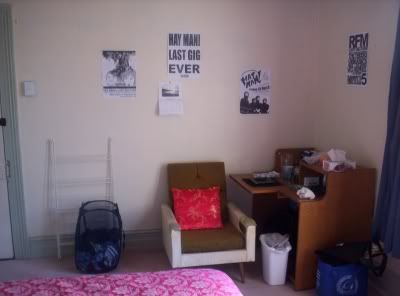 Turning left in an anti clockwise direction, we have my bed and whatnot.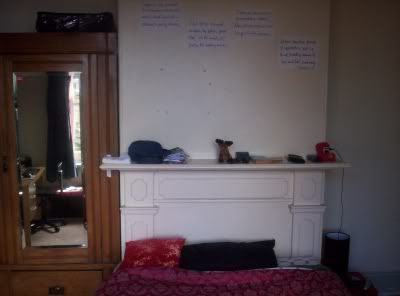 ...and then it's my 'study' area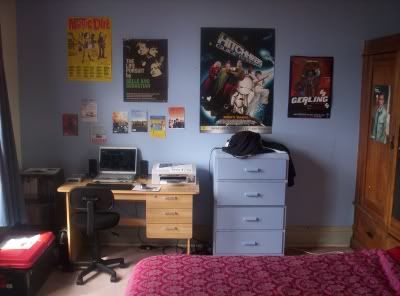 And finally, the windows and my not-so-spectacular-but-still-good view.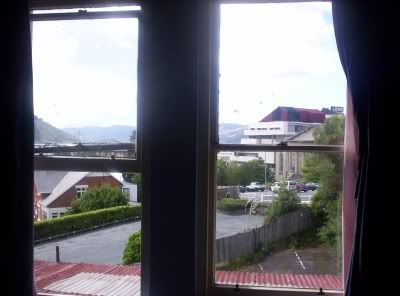 Current Location:

Dunedin, NZ

Current Mood:

tired

Current Music:

Sahara Hotnights - Stay/Stay Away