I often whine about being tired, which was the reason why I went home instead, because I've just been feeling exhausted most of the time, mainly in an emotional sense I guess.
Ended up having a quiet night in, in front of the television with wine and the Pavlova I decorated in the morning with whipped cream, strawberries, Kiwi fruit and a Flake bar grated and crumbled on top, and watched Christmas episodes on TV from Family Guy, American Dad, King of the Hill and South Park (earlier at my parents I had watched Simpsons and Futurama Xmas episodes) and then the second half of
Love, Actually
.
So yes, it was a nice and subdued Christmas.
Painting and art supplies - acrylic paints, a brush, a technical pencil, canvas, book on drawing techniques and a sketch pad.
A bunch of grooming products - deodorants and body wash (someone trying to tell me something, perhaps?)
A really awesome home made calendar from my sister, with scenic photos she's taken that look amazing.
A 640gb external hard drive.
Red Dwarf Series IV and Dylan Moran Live Collection.
Two t-shirts - one of Beaker and one of the Cookie Monster in a parody of the Nevermind album cover, with a cookie on a fishing line instead of a dollar bill
$60 in vouchers for an online DVD store.
A stress ball.
Our traditional slightly small and weak looking Christmas tree.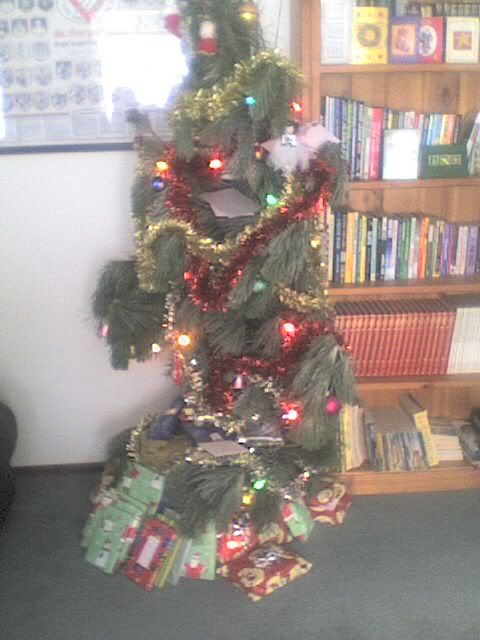 My company for the evening.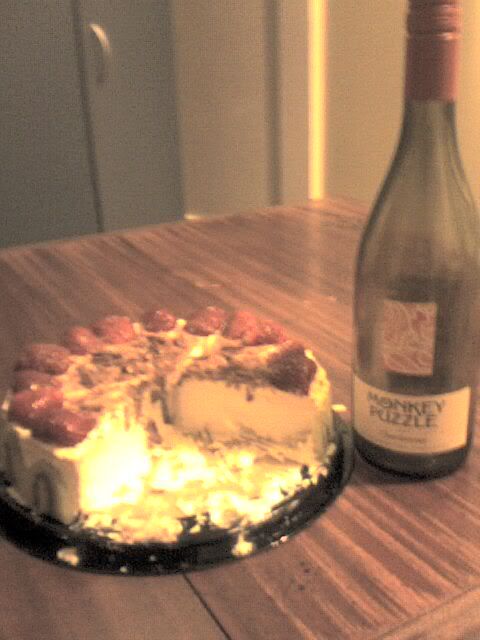 Beaker!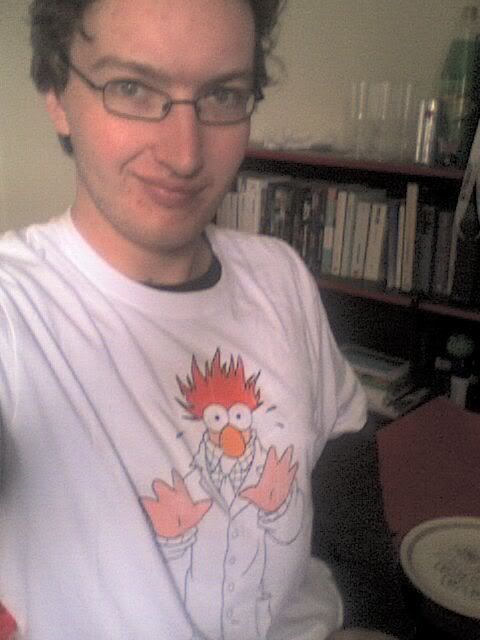 C is for cookie, that's good enough for me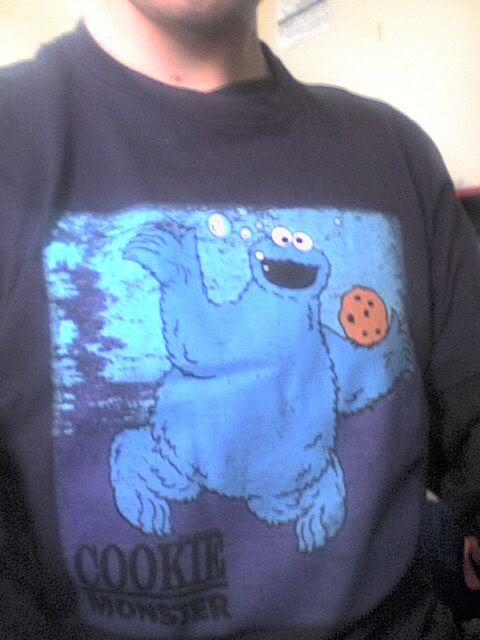 Had a rather nice and calm Christmas day, I think attributed to that fact that it was just my parents and I at our house, and that I didn't go with them to Mosgiel where the rest of the (extended) family were gathering for a Christmas dinner.
Current Location:

Dunedin, NZ

Current Mood:

drained

Current Music:

Pixies - Dancing the Manta Ray